Welcome to Cara'boutYou™
In this site you will find:
Cara'boutYou Books: Information about published and upcoming Cara'boutYou books.
Learn and Laugh Blog: BLOG on useful tips such as what to do if your child prefers eating toilet paper to vegetables.
Music: This contains a few of my original songs and may one day also hold other Cara'boutYou™ creations such as my Cara'boutYou™ mother and infant yoga.

Cara'boutYou™ Picture Story Books
by Cara Eisenberg
Cara'bout You Books are written on two levels, to appeal to the 3 to 8 year-old and also make parents laugh. Readers have compared Cara's stories to those of Mo Willems, Ian Falconer, and Doreen Cronin.
Mixed-up Lexter

Lexter has a problem. He crows "Cock-a-Doodle-Don't". In his quest to be "normal" he learns that different can be outstanding.
"Not many books can make this kind of impression and present a lesson of valuing others in such a light-hearted and humorous way." Professor K. MacDonald.
Read more
Reviews of Lexter
See short clip from a classroom
story time
The Piggy Bank Afraid of Change
Change can be scary, especially for Penny, whose clinking money makes her think something is following her. In a misguided effort to lose her pursuer, Penny finds courage to try new things, with surprising results.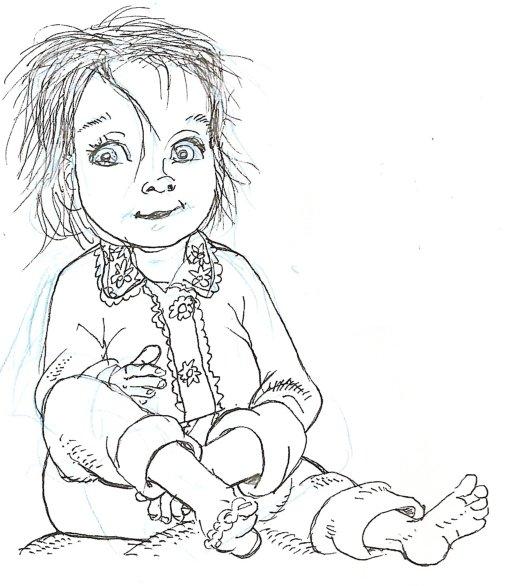 When Evalynn Learned to Talk
Evalynn is learning how to say everything... except MAMA! This true story, written in rhyme, will have children and parents laughing together.


Evalynn Does NOT Want to Go
Evalynn has a mind of her own and it is made up: Evalynn does NOT want to go. This amusing manuscript has parents exclaiming, "That's my child!"

"Cara is a creative writer who understands children and how they think. Her whimsical tales engage readers and personal warmth is translated into characters who come alive. Adults and children can relate to her messages while enjoying smile-inducing plots." - Sheri Brown, Preschool Director RUJEC